Your friend said you may be interested in a new bank with a great app
You get to choose between four account options. Once you select the account you like, provide your email address to get started. Your friend will also receive a $50 referral reward* once you become a customer. Make sure they know who helped them earn it!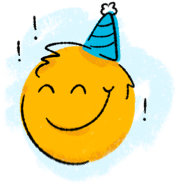 Free Account
The free account1 is a digital checking account that has no fees, period.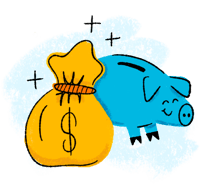 First Account
Are you 10-24 years old? If so, the first account2 is perfect for you.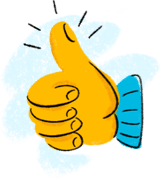 Fresh Account
The fresh account3 will allow you to improve your financial standing and start on a path to a solid financial future.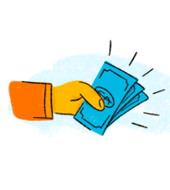 Friends Account
With the friends account4, you could earn extra money each month simply by growing your referral network.
With every account you get:
Your Own "Contactless" Debit Card
Your name, your debit card number, and…a smile.
Personalized Dashboard
Keep it basic, or change it to make it fit you.
You "Name-it" Goal Accounts
Go ahead, save for that new guitar, bike, car, home, or whatever!
Round-Up Widget
A simple way to save that puts you in control.
Financial Tools
See all your finances on one page. "Plan" for your future.
Zelle® Integration
A fast, safe and easy way to send and receive money
Get Paid Up To 2 Days Early**
It's your cash, get it sooner.
1The Free account requires direct deposit to your account of at least $500 per month.
2 Parents can determine debit card, mobile deposit limits, funds transfer, and Zelle peer-to-peer payments for students. Students can determine debit card, mobile deposit limits, funds transfer, and Zelle peer-to-peer payments when they turn 18.
3 The Fresh account has a $9.00 a month service fee and $10.00 overdraft fee.
4 There is a $9/month fee for the Friends account which is automatically waived the first month the account is opened, and the next full month. This fee will be waived each month there are 15 posted mphCard purchases by the last business day of the month. Once you meet the criteria to waive the fee, you also earn 0.55% Annual Percentage Yield (APY) on your checking (SPEND) account on the first $5,000 in balances. 0.55%APY is over 15x the average national FDIC rate as of 4.18.22. Amounts above $5,000, and accounts that do not meet the criteria to waive their monthly fee, earn the default rate of 0.00% APY. Fees could reduce earnings. Rates are effective 7.27.21 and are subject to change without notice. The Friends account also has Monthly Referral Rewards. You will get paid one dollar ($1.00) each month, for each verified account you refer, and their connections (up to 6,) if you, and they, have at least 15 mphCard purchases post to the respective account(s) by the last business day of the month. Each member is limited to earning $8,500 in referral rewards per month, regardless of the number of people you have referred, or they have referred. The referral code you create is what links the new account to you. If the new member does not type in your code correctly, you will not get credit. See Truth in Savings Disclosure for full terms and conditions. Customer information is private so we will not be able to share with you the names of those who have opened an account using your code. All deposit products are provided by, and mph.bank is a brand of, Liberty Savings Bank, F.S.B. Member FDIC.
* By opening a checking account using a referral code shared with you by a friend, you acknowledge that your friend will be paid a referral reward once you open your account and complete your first mphCard (debit card) purchase.
** Access to funds for getting paid early can be up to two days prior to the date of scheduled payment and is dependent on the submission of direct deposit by the payer. Standard fraud prevention restrictions apply.