Interested in putting
$50 in your pocket?
Our referral program* is simple.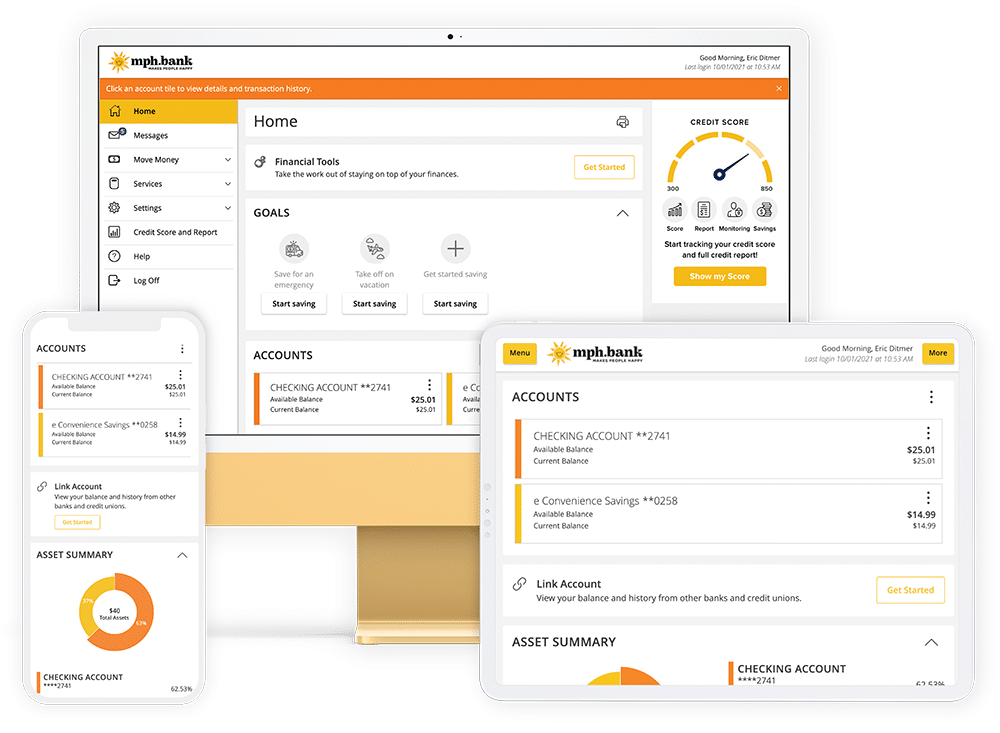 1. Log Into Your Account
You can access your account online or through the app.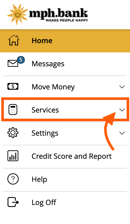 2. Click/Tap "Services"
On the side menu, you'll see a dropdown option labeled "Services"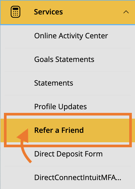 3.
Click/Tap "Refer a Friend"
Under the services dropdown, select "Refer a Friend"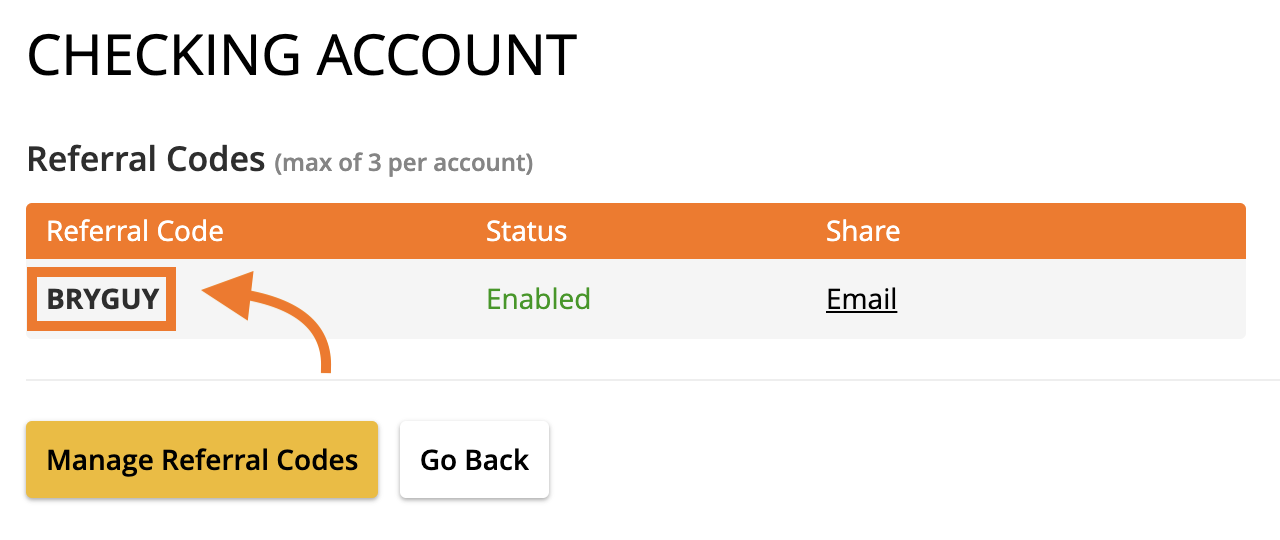 4. Personalize Your Unique Referral Codes
You can manage up to 3 unique referral codes. Have fun with it!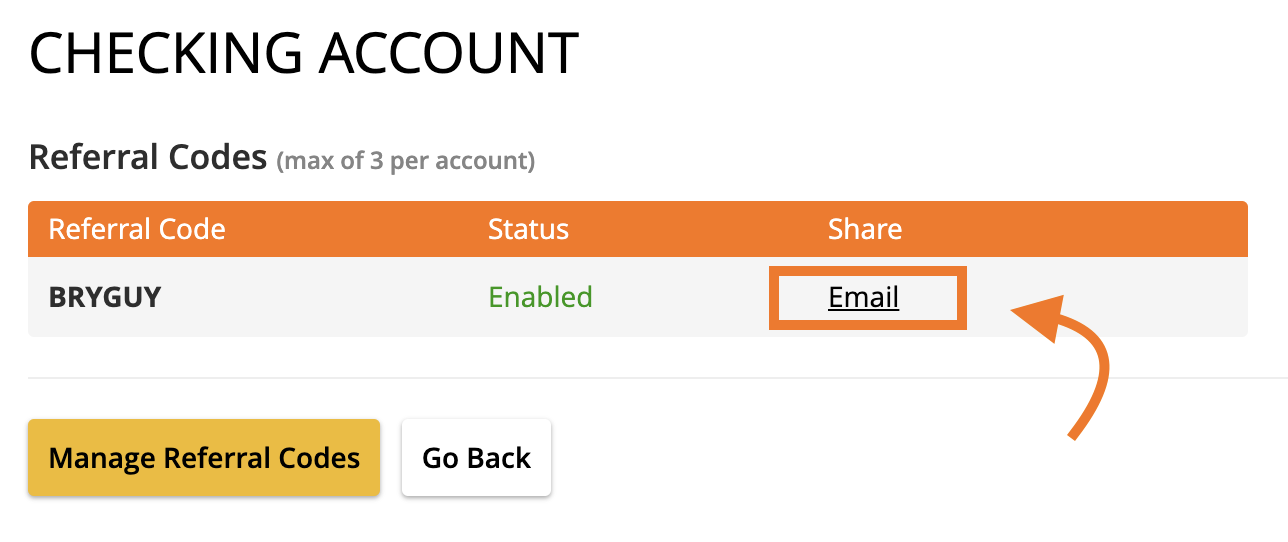 5. Share Your Codes With Friends & Family
Send an automated email directly from your account or share this page.
Not currently an account holder?
Don't worry, We've got you covered
Compare accounts and find an option that fits you. It's easy.


*In order for you to receive the $50 Refer-A-Friend reward, your friend must open a new checking account with mph.bank and make one mphCard (debit card) purchase within the first 90 days of account opening. Once eligible, a $50 reward will be deposited into your account by the 10th business day. Rewards are considered income and is reportable to the IRS. This offer is subject to change without notice.

By referring friends (via email), you agree to allow mph.bank (powered by Liberty Savings Bank, F.S.B.) to send an email on your behalf providing your friend the opportunity to open a mph.bank checking account. Your friends email address will be used for this offer and will not be sold to third parties. If your friend already has an mph.bank account, is on our email opt-out list, or if the email address provided is incorrect or no longer valid, then your friend may not receive the email. Due to the confidential nature, we cannot disclose to you if your friend has opened an account